Frozen Christmass Tree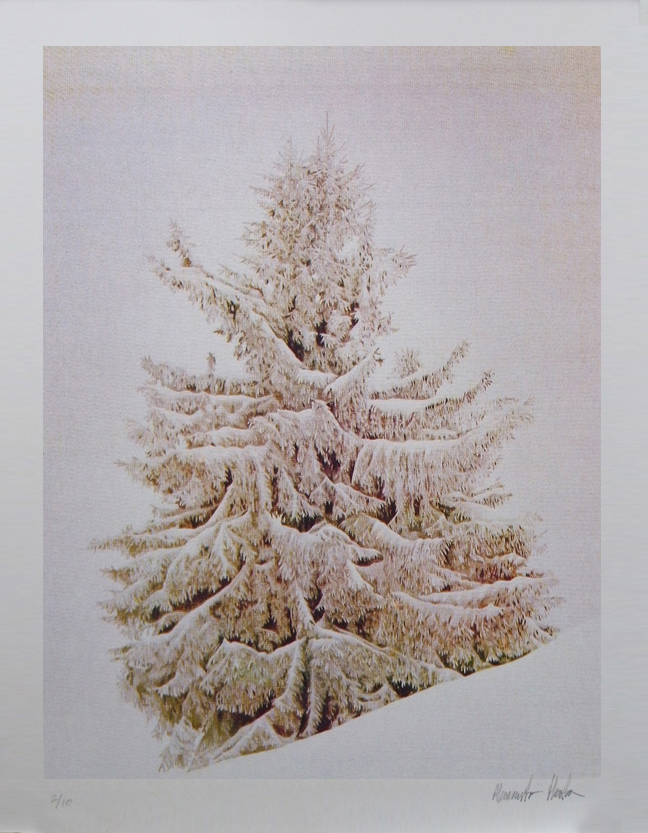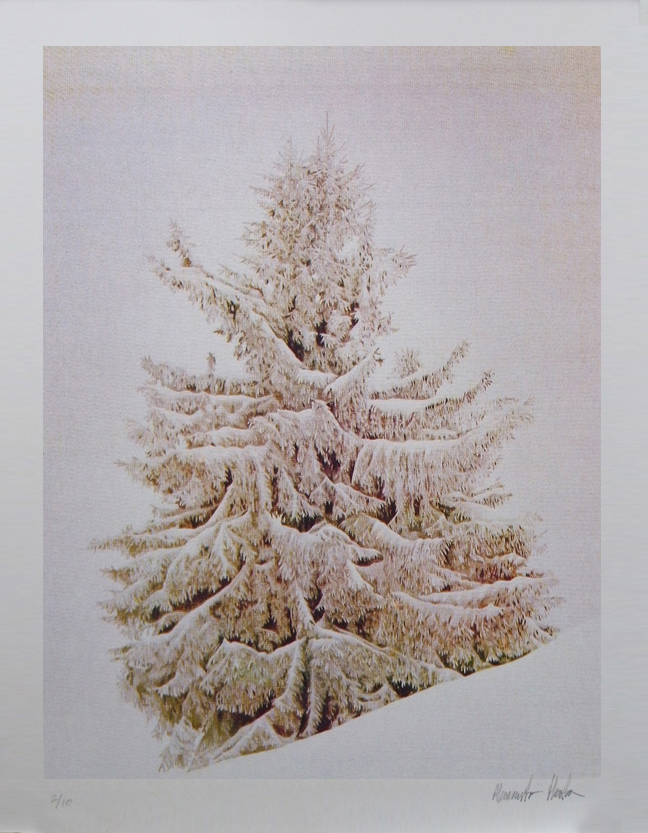 Frozen Christmass Tree
Shipping Included
This product is packaged is hand wrapped in tissue paper and posted first class recorded delivery in a secure card tube.
A simple pine tree stands alone as a monument to salvation. This tree holds the snow pack in place for me whilst I ski on upwards. It averts death through avalanche. For this reason this tree is a holy relic like a shrine, and a symbol of salvation. The work is very much in the tradition of Caspar David Friedrich's pendant to winter landscape.
Screen Print.
Limited Edition Frozen Christmas Tree Silk Screen Print. Edition 0f 10 Signed by the artist 50cm by 40cm.