Divination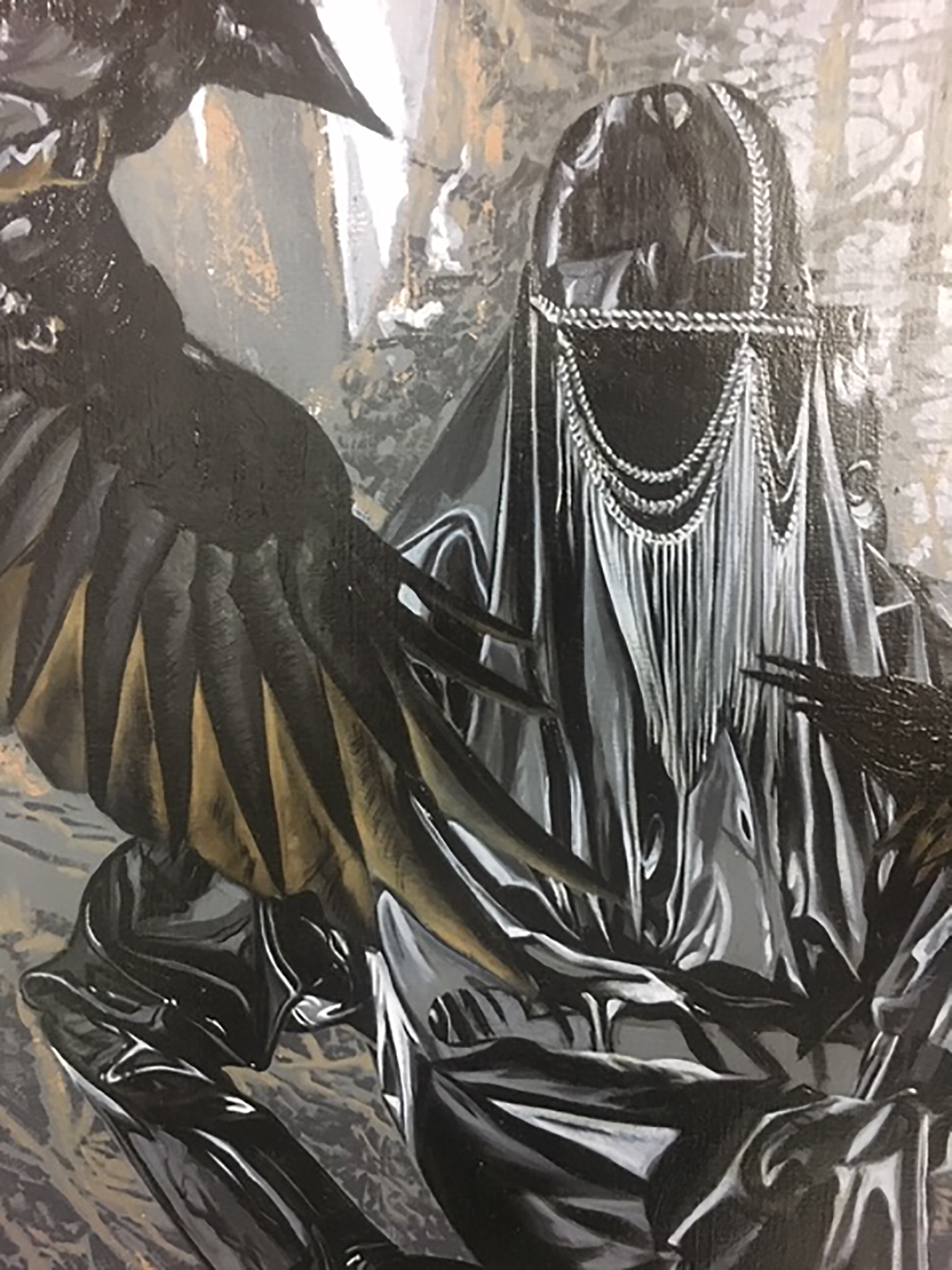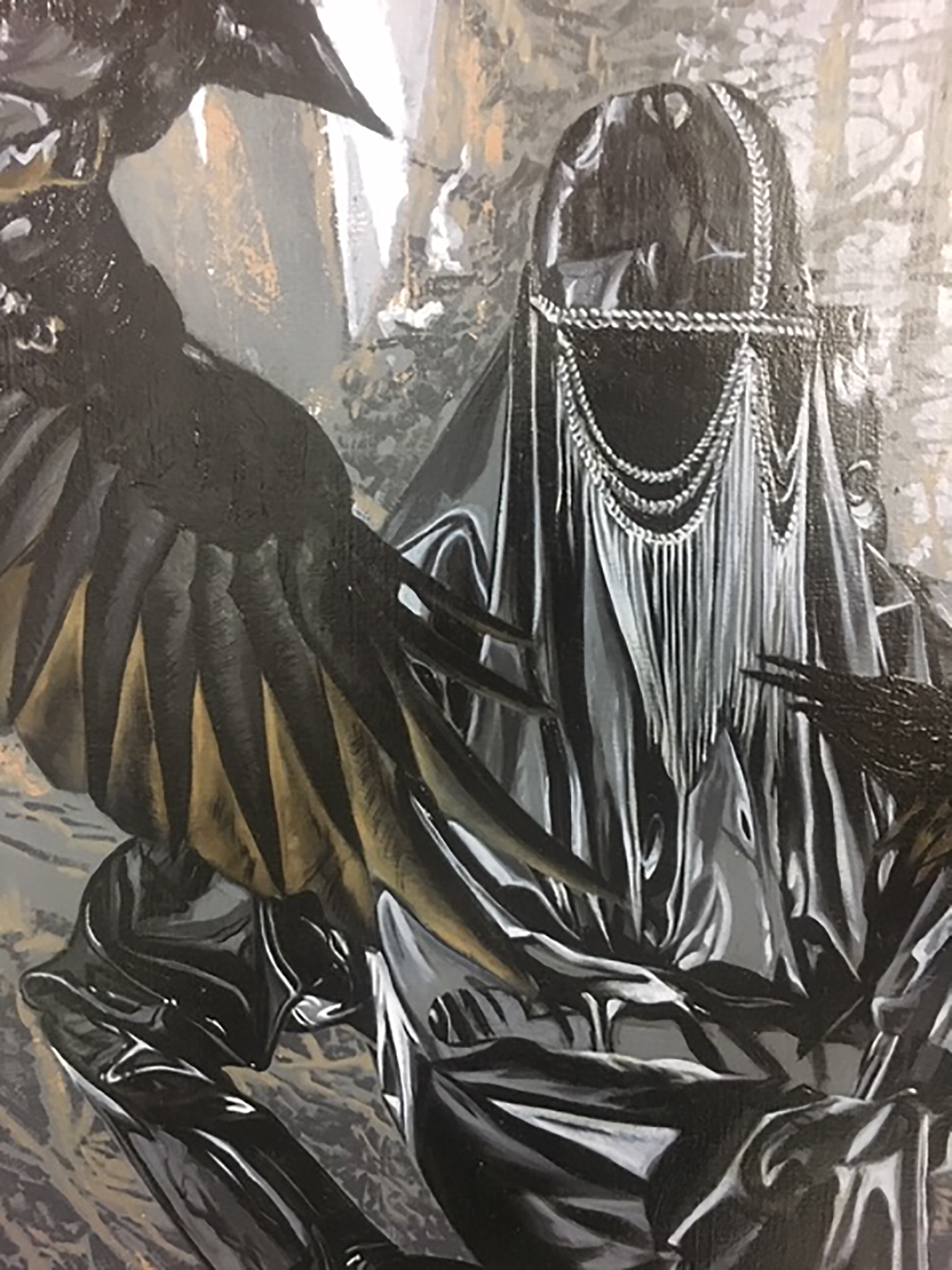 Divination
Ships in a Crate
Original Painting: Oil on Linen.
Size: 76x 120 x 3cm
This work comments on feelings anxiety and fear currently in western society. Space its self seems to be being torn apart and the space is entirely surrounded by gnarled tree roots commenting on the complicated structure of consciousness. Two ravens circle a figure dressed in a black fetish jacket. The central figure's identity is deliberately ambiguous commenting on perceived notions of "others" or "outsiders" in society. The work was inspired by costumes and collages of images from magazines. The viewer is invited to take a fascinated look at the slick surfaces that the glossy and matt paint evoke and suggest.
Please note shipping costs are not included in the final sale price. This can be arranged worldwide, please inquire for the additional cost of this.
Delivery within London (UK) can be arranged at no extra cost.